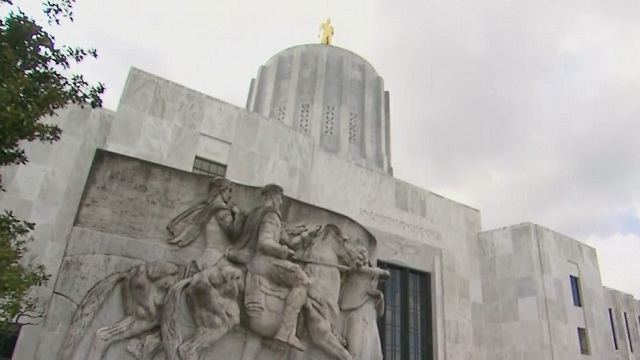 Backers say plan will aid community banks, credit unions, and cannabis industry
By: Melody Finnemore Posted: Mar 13, 2021
Portland, Ore. (PORTLAND TRIBUNE) — Oregon Sen. Jeff Golden (D-Ashland) has proposed legislation this session that would reintroduce a state bank concept for Oregon.
Senate Bill 339 would establish the Bank of the State of Oregon and provide more significant support for community banks and credit unions. If created, the state bank would be guided by an advisory board of directors in its management and operation, and would be subject to a mandatory audit by the secretary of state. As of Monday, the bill had not progressed beyond Finance and Revenue Committee, where it was referred on Jan. 19.
In addition to accepting deposits, the bank would be allowed to make, purchase, guarantee and hold certain loans.Nurses fight conspiracy theories along with coronavirus
The Democratic senator said the bank would primarily be involved in participation agreements with community banks and credit unions. It would be modeled on the Bank of North Dakota, which was established in 1919 and, according to Golden, has been consistently profitable for the state.